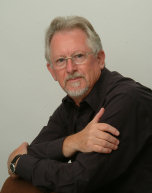 John studied at Trinity College of Music, London and has enjoyed a varied career in both performing and academic spheres, ranging from teaching in schools and privately, to working as composer, arranger, pianist and conductor in Concert Halls, theatres and recording studios.
Currently John is working on a number of new and exciting projects for both publication and performance. He is now enjoying well-earned retirement from his a busy private teaching practice in S.E. London and from teaching for Kent Music Academy in Maidstone. He was an examiner for the Associated Board for over 16 years from 1989 to 2005.
John's works may be ordered from good music shops or from the relevant publishers.
If you experience difficulty in locating any of these works, or would like to contact John for more information, please email John@johnkember.com